Indoor Water Exercise for Seniors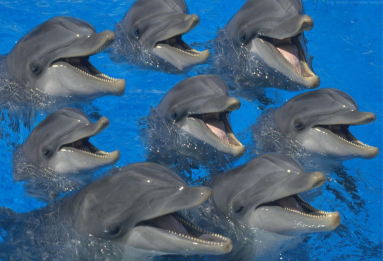 Welcome to those aged 55 and over who enjoy water exercise or lap swimming. For over 30 years we have been exercising, socializing, and encouraging each other as we stay fit and healthy.
We rent the pool at the Boys and Girls Club, 543 Center Street, Santa Cruz (map), on Monday, Wednesday, and Friday mornings. Our classes are led by a trained instructor and a certified lifeguard is always on duty. The 40×60 foot pool is heated between 84 to 86 degrees. Both the water exercise sessions and the lap swimming sessions are 40 minutes long.
Effective June 1, 2021, the Club is unable to accept new applications until further notice.
POOL IS NOT OPEN ON STATE & FEDERAL HOLIDAYS. POOL IS CLOSED DURING COVID-19 UNTIL REOPENED BY AUTHORITIES.
REGULAR SWIM HOURS
| | |
| --- | --- |
| ► 8:45 a.m. | Locker rooms open for changing |
| ► 9:00-9:40 a.m. | Water Exercise Class E-1 |
| ► 9:45-10:25 a.m. | Water Exercise Class E-2 |
| ► 10:35-11:15 a.m. | Lap Swim L-1 |
| ► 11:20-12:00 p.m. | Lap Swim L-2 |
SUMMER HOURS BEGIN ON MONDAY, JUNE tbd THROUGH FRIDAY, AUGUST tbd, 2021
► 7:15 a.m.
Locker rooms open for changing
► 7:35 - 8:15 a.m.
Lap Swim L-1
► 8:20 - 9:00 a.m.
Water Exercise Class E-1
► 9:10 - 9:50 a.m.
Water Exercise Class E-2
► 9:55 - 10:35 a.m.
Lap Swim L-2
► 11:00 a.m.
Locker rooms close for changing (25 min.)
Silver Dolphins MUST be out of the locker rooms by 11:00 a.m.
Membership Eligibility: Membership is for people age 55 and over. Please note this is not physical therapy; members must be able to get in and out of the pool by themselves. Lap swimmers must be able to swim back and forth in the pool to not block progress of other swimmers (lap swimmers share lanes).
One must register for membership before attending classes or lap swim. Fees include a one-time $10 administrative fee to join and $30 per month for exercise sessions or $35 per month for lap sessions, payable by the 7th of each month. 1st and last month & $10 one-time administrative fee are payable with application ($70/$80).
Contact: To learn more or to become a member please email us at: membership@silverdolphins.org
or write us at: Silver Dolphins, P.O. Box 521, Santa Cruz, CA 95061-0521
Other Board Members may be contacted at: